In Madrid, from the 12th to the 14th of May, the 4th Annual General Assembly and the 20th Anniversary of European Disability Forum, EDF, took place.
Under the motto "Building towards a Disability movement for an inclusive future".
At the Assembly of EDF the elections to select the people to be in charge of the organization for the next four years, took place.
Ana Peláez, current Director of International relations of ONCE and vice president of ONCE Foundation for Latin America and vice president of CERMI Foundation of Women, was elected as Vice president of National Committees. A great fighter for the rights of people with Disabilities and for "No one left behind".
At the same time, the Greek Yannis Vardakastanis will continue to be in charge of EDF as president and announced "I will face it with the same eagerness as the first mandate".
FASOCIDE was able to attend the Assembly joined by colleagues from EDbU, European Union of Deafblind, a very enriching and inspiring experience to continue to fight for the inclusion and No-Discrimination.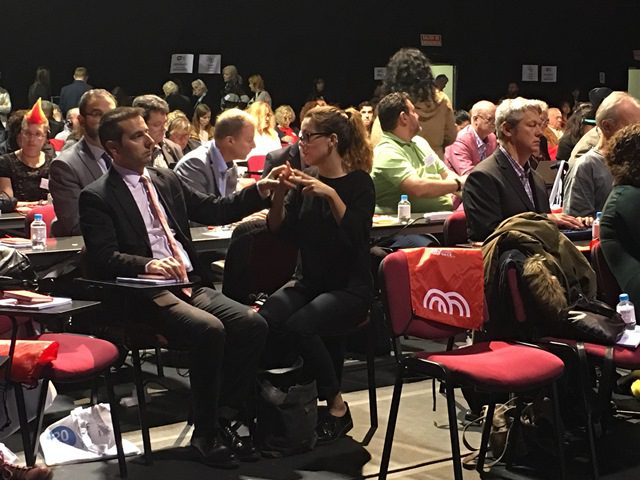 Francisco Javier Trigueros, president of FASOCIDE, had the opportunity to participate and reclaim the importance of direct representation of Deafblind people in future strategies for this new period 2017-2021, which was taken into account with great interest and support on behalf of the organizations and authorities that had assisted.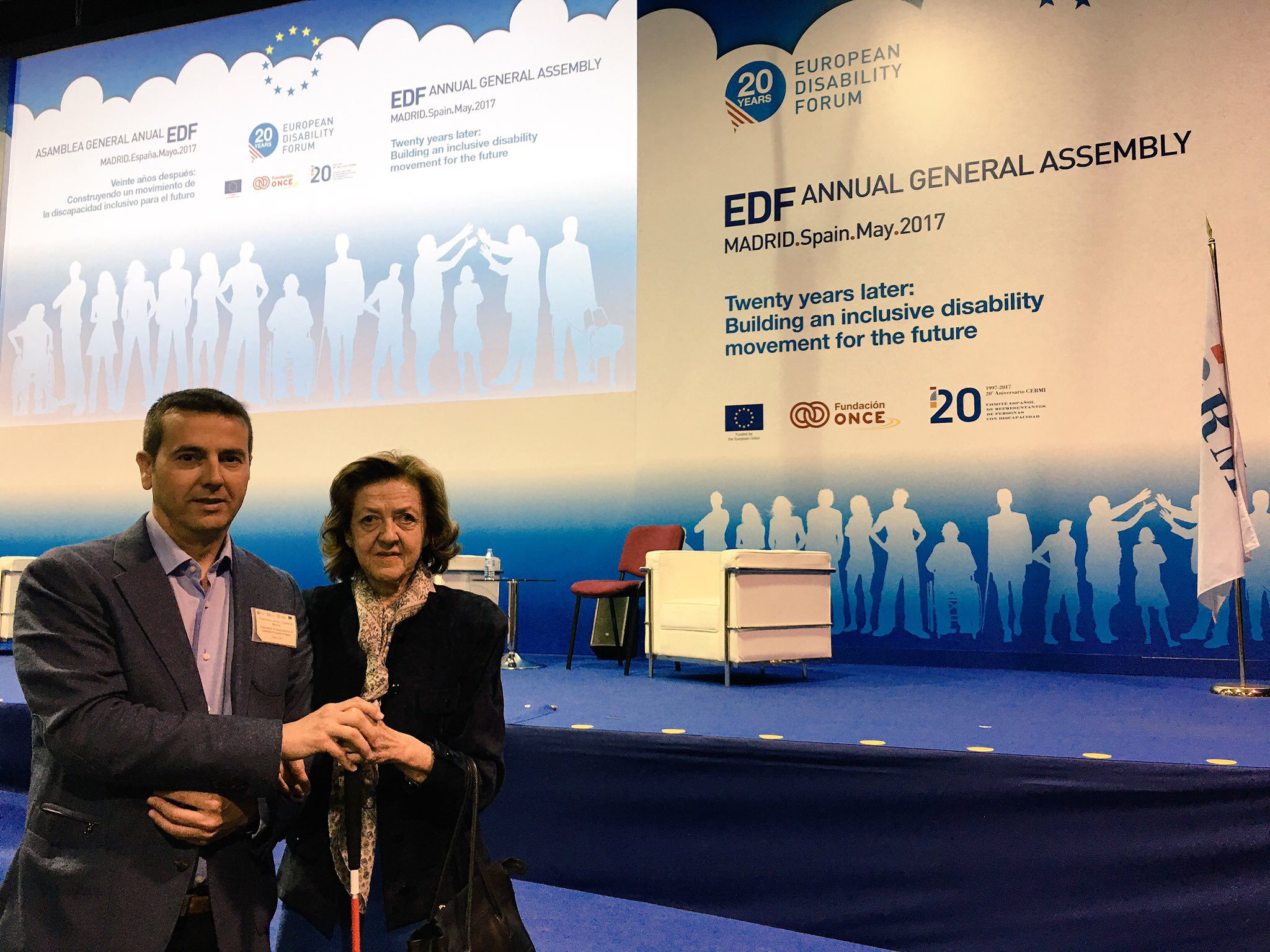 In the same way, Marina Martin, representative of the Women's Commission, showed her interest and concern by the little participation of Deafblind Women in Europe.
During the Annual General Assembly of EDF we were able to listen to different interventions and perspectives about the past, present and future work before the needs and demands of people with Disability in matters of Accessibility in the European Union.
 "Nothing over people with Disability without the people with Disability."