Deafblind women of FASOCIDE take to the streets, participate and join activities with the other women with or without disabilities, in order to support the polítical and social demand on equal opportunities and non discrimination in every sphere of life, following the framework of the Women International Day, one more year.
Nowadays, women with deafblindness still are a non-identifying reality, so our attendance is crucial in all areas. An active participation where we can express our own speech, where we can show our needs but also our capacities.
We, women with deafblindness suffer a multiple discrimination for being a woman, for having a disability such as deafblindness, that is the reason why we fight in the rearguard in order to achieve equal opportunities. Therefore, everyday we are more aware of the need of keep struggling to get real equality. Because of this, it took place different events in every Autonomous Regions which we attended and we pursued our rights.
ASOCIDE Comunidad Valenciana organised the V Deafblind Women Meeting in Valencia.
ASOCIDE Castilla y León participated in the activities organised by the Gender Equality Observatory of ONCE in Segovia.
ASOCIDE Región de Murcia took part of the III Women with disability Meeting organised by the Women Committee of CERMI RM.
ASOCIDE Comunidad de Madrid prepared a discussion panel about how to identify the different kinds of gender-based violence.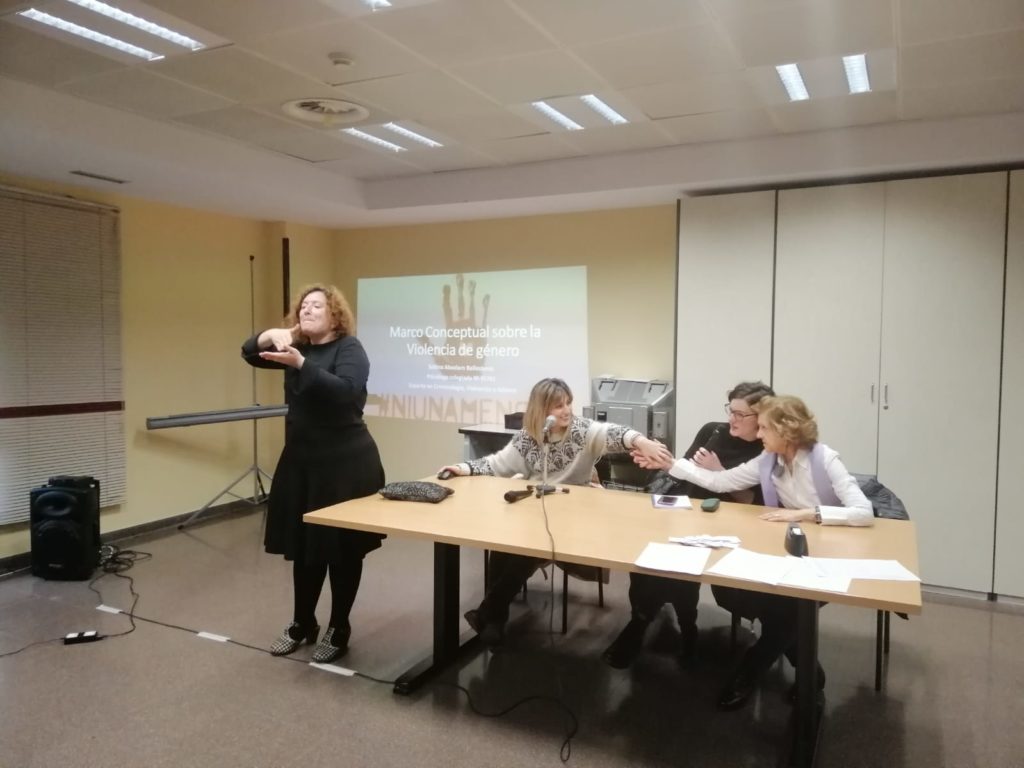 In ASOCIDE Canarias and the other Regions, women with deafblindness joint the protests and the feminist strike, in order to express clearly that we deafblind women really exist.